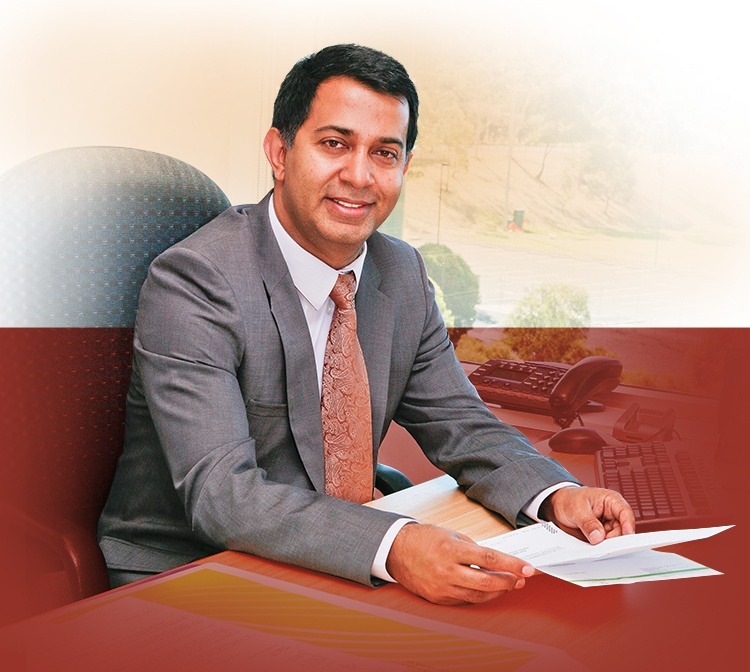 Dr. Santosh Isaac Poonnoose
Neurosurgeon, MBBS,MCH, FRACS
Calvary Adelaide Hospital & Flinders Medical Centre, Adelaide, South Australia
Clinical Focus
Dr Poonnoose is in private practice consulting from rooms at Calvary Adelaide Hospital and Flinder Private Hospital. Dr Poonnoose's current clinical duties include equal parts of cranial and spinal surgery including:
Skull Base Surgery,
Advanced Spinal Surgery
Minimally Invasive Spinal Surgery.
Epilepsy Surgery
Advanced Cranial
I am a board member of the Neurosurgical Research Foundation and have currently become the NRF Chair of the Scientific Committee.
I am the Director of the South Australian Neurological Tumour Bank.
1992
Bachelor of Medicine and Surgery (MBBS)
Christian Medical College (Madras University), Vellore, India
2001
Master of Chirurgy (MCh) Neurosurgery, Section of Neurosurgery, Department of Neurological Sciences
Christian Medical College Hospital (Madras University), Vellore, India
2008
Fellow of the Royal Australasian College of Surgeons
Medical Board of South Australia - Registration No: 17496
Currently, in addition to his current clinical duties at Calvary Adelaide Hospital and Flinders Medical Centre, Dr Poonnoose has clinical training and administrative roles. These teaching roles involve the training of a Spinal Fellow and a Neurosurgical trainee.
Additional teaching and supervision of junior medical doctors and medical students during their neurosurgical rotation.
As a medical administrator, Dr Poonnoose is involved with the development and implementation of clinical guidelines, development of protocols, conducting a peer review and audit activities.
Dr Poonnoose also supports the collection of clinical data for benchmarking and quality assurance.
Best Paper Award in Neurology at the 49th Annual Conference of the Neurological Society of India held at Chennai - "Clinical and radiological response of histologically proven intracranial tuberculoma to ATT
The clinical and radiological response of histologically proven intracranial tuberculoma to ATT.
Presented at the Annual Neurological Society of India (NSI) conference, 2000
Medulloblastomas: The Vellore experience.
Presented at the Paediatric Neurosurgery Conference, 2001
Paediatric Craniopharyngioma: The Vellore experience.
Presented at the Annual NSI conference, 2001
Split cord malformation: Surgical outcome.
Presented at the Annual NSI conference, 2002